Using activism and social justice collections in Archives & Special Collections.
"These issues are no different than those faced today, which I think highlights the idea that progress is a sustained organizing action and students need to see what has worked in the past and some things that haven't." – Graham Stinnett, Archivist
This fall UConn offered a new course designed to introduce students to the foundational history of systemic and anti-Black racism in the U.S. that underlies the current movement. The free course, titled U.S. Anti-Black Racism is coordinated by a team of three faculty of color at UConn through a series of online modules with topics including the history and concepts of systemic and institutionalized anti-Black racism, Black resilience and resistance, and intersectional solidarity.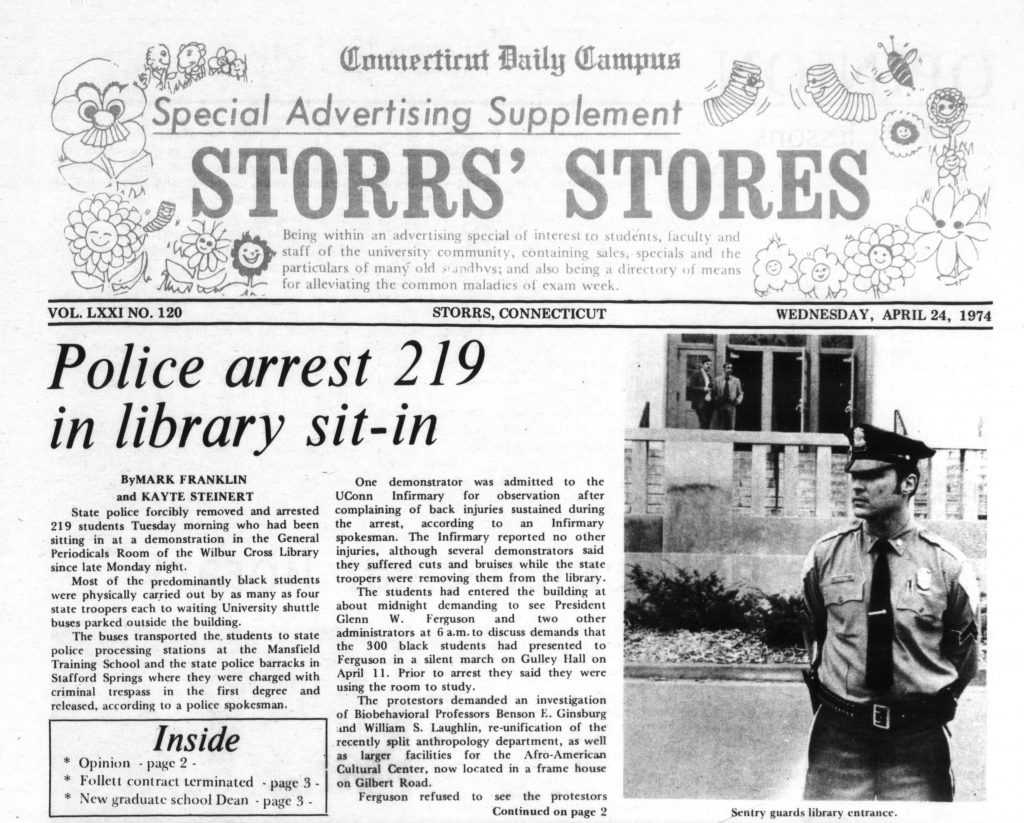 One of those modules, Anti-Blackness on the College Campus, will highlight the Alternative Press Collections held in Archives & Special Collections. The module explores the Black student sit-in of April 22-24, 1974 at the University of Connecticut's Wilbur Cross Library.  Using historical documents and photographs, archivist Graham Stinnett contextualizes and explores the recorded past to demonstrate the impact students of color have had in anti-racist activism at UConn.  A video created specifically for the class has been released as part of the celebration of the 25th anniversary of Archives & Special Collections as well as some other resources including photos and an interview with former library director Norman Stevens.