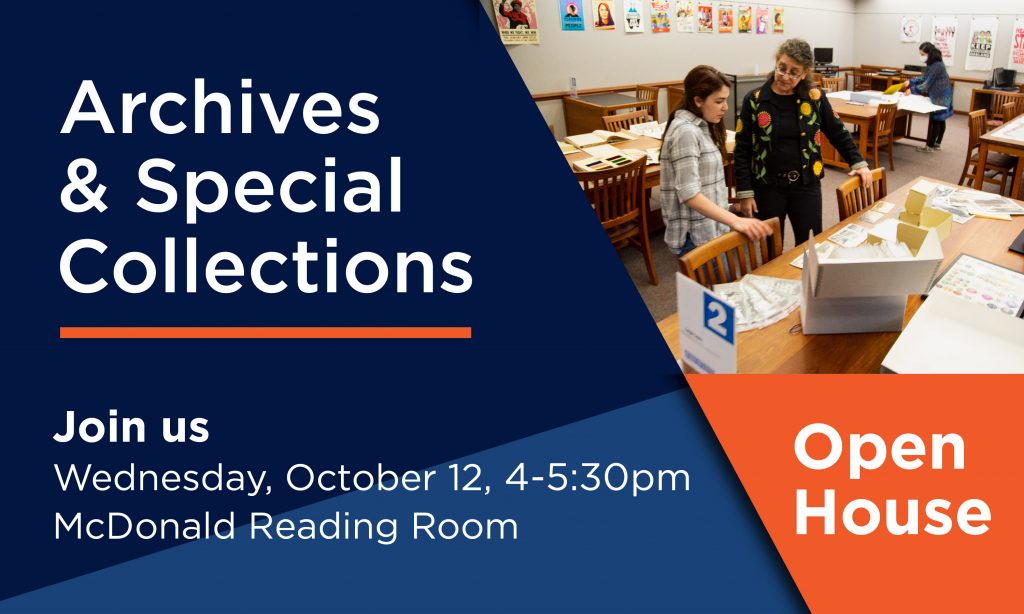 Dodd Center for Human Rights from 4:00-5:30pm
Join us for a curated celebration of American Archives Month, behind-the-scenes tours, zine-making, giveaways, refreshments, and more!
Free and open to the public. All are welcome.
American Archives Month gives archives around the nation the opportunity to highlight the importance of records of enduring value. At UConn Archives we believe that archives reveal by enabling people to examine and better understand the past, that archives inspire by being useful for many purposes, and that archives are for everyone!
This is also the closing event for the exhibition Days and Nights of Prints and Punk in the Schimmelpfeng Gallery, providing your last chance to see the evolution of the punk rock scene over 4 decades.
October 12 is also #AskAnArchivist Day.
Archivists around the country will take to Twitter to answer your questions about any and all things archives. This day-long event, sponsored by the Society of American Archivists, will give you the opportunity to connect directly with archivists in your community—and around the country—to ask questions, get information, or just satisfy your curiosity. No question is too silly . . .
#AskAnArchivist Day is open to everyone—all you need is a Twitter account. To participate, just tweet a question and include the hashtag #AskAnArchivist in your tweet. Your question will be seen instantly by archivists around the country who are standing by to respond directly to you. Have a question for a specific archives or archivist? Include their Twitter handle with your question.