Happy Friday! If you happened to be in Homer Babbidge today I hope you brought a sweatshirt! The steam shut down was longer than anticipated so it was pretty chilly.
Today we had the pleasure of showing Simon Neame, Dean of the UMass Amherst Library around the changes while he visited and we snapped a few photos to share.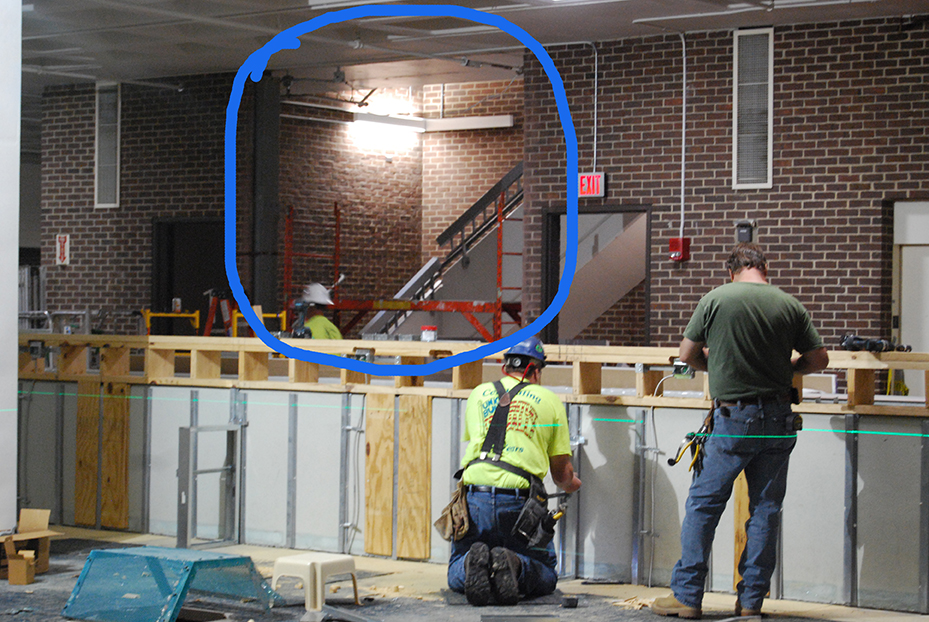 This is wild – see that circle. That used to be a brick wall and now it's open. This is partly why things have been so loud and why the center staircase has been unavailable this week.