We are getting closer to the end of the semester which means we are getting closer to the start of the stairwell construction!
Schedule
The full construction schedule is in the screenshot below. This will be updated as construction starts and timetables change.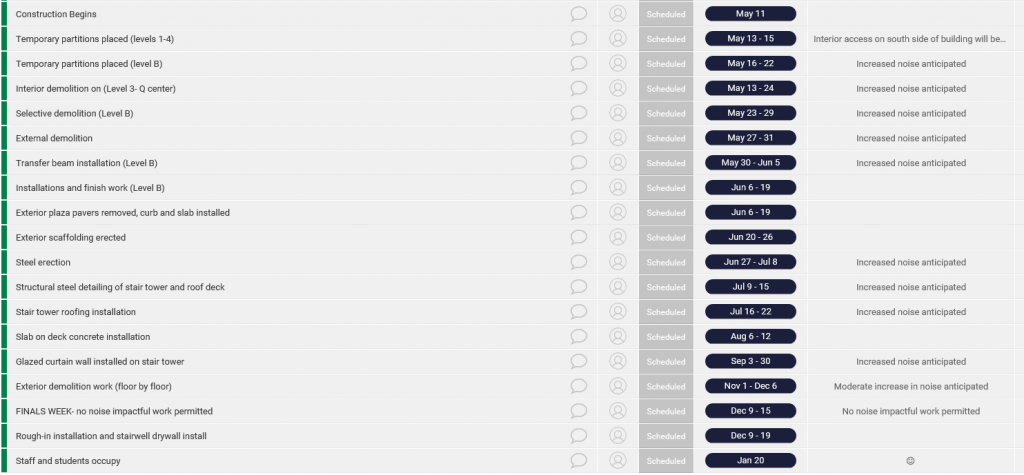 Map of Construction Area
The map below is the area around the construction. There is a lot of great information on this including the locations of the temporary fencing and dumpsters, egress, and the fate of the trees on the east side of the plaza.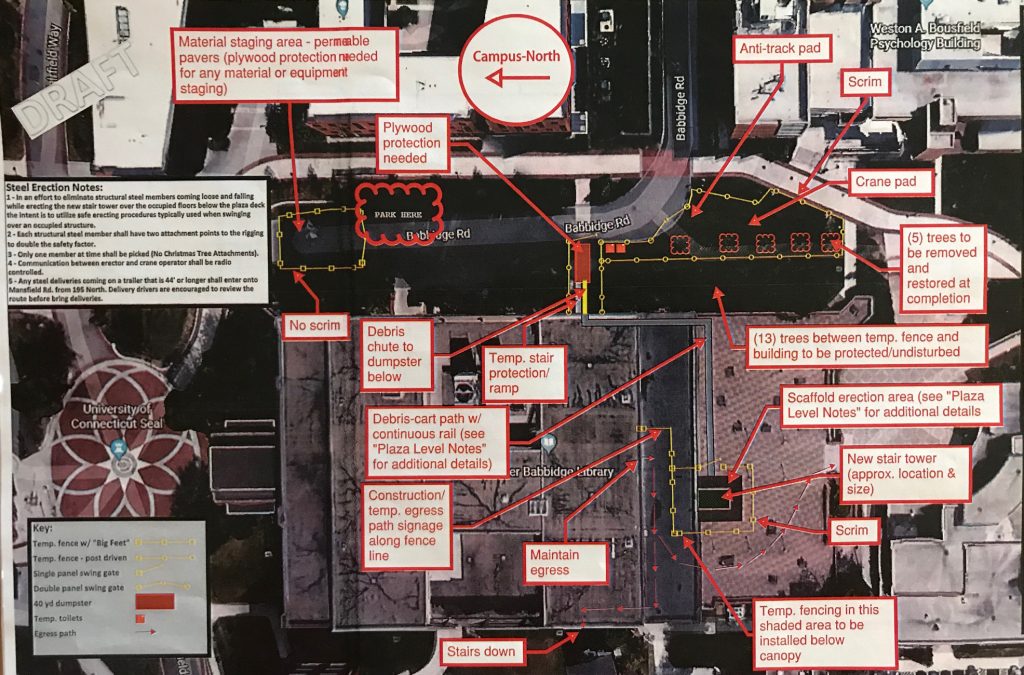 Air Quality Testing
The University will be performing air quality testing before, during and after construction in both Babbidge and Dodd.
Services Affected
In addition to the increased noise levels during some of the construction, there will be a few service impacts. During the erection of the steel portion of the staircase (estimated to be around June 27-July 8), the public side of Level B will be inaccessible from 7am-3pm. During that time collections in that space will be unavailable and we will set up a paging system after 3pm. We will be adding noise cancelling headphones into circulation. The Q Center will be closing after finals to begin their relocation to the 3rd floor and will be looking for alternative space over the summer. The W Center will be looking at their hours for when they reopen in June to try and work around the construction schedule. Bookworms will be closed all summer.
Alternative Work Arrangements
We are working on a temporary locations for staff during periods of increased noise that will include conference rooms, classrooms, and workspaces.