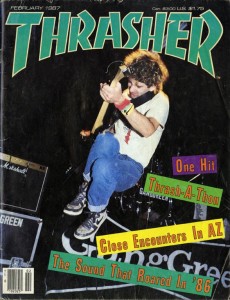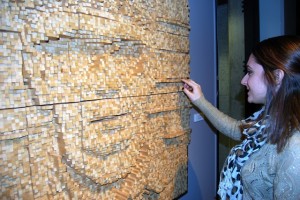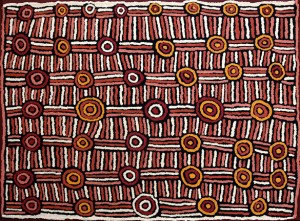 The UConn Libraries will host three distinctly different art exhibits this spring:  contemporary Aboriginal artwork from Australia;  fine wood sculpture focusing on social issues, and  punk art, music, and songs from the 1980s,  now  through June 27.
The opening reception will take place on Thursday, March 13 from 4-6 p.m. and feature live music by "Blues  Beyond  Borders," a musical ensemble of members of the UConn community. Members include:  Harry A. Frank, Board of Trustees Distinguished Professor of Chemistry on bass; Lewis Gordon, Professor of Philosophy and African American Studies on drums; Harvey A. Swadlow, Professor of Psychology, vocals and harmonica;  Mark Overmyer-Velázquez, Associate Professor of History & Director, Institute of Latina/o, Caribbean and Latin American Studies on piano; and Cyrus Ernesto Zirakzadeh, Professor of Political Science on guitar.  Refreshments will be served.  The public is cordially invited to attend this free event.
"Utopia Lives:  Symbolic Aboriginal Art from Australia," is art based on important ancient stories (Jukurrpa) and symbols centered on 'the Dreamtime' – the period in which Indigenous people believe the world was created.  These large and bold works by four contemporary Indigenous artists are from the collection of David Glenn, a UConn Ph.D. candidate in Public Health.
Sculptor John Magnan's installation, "Strangers in Class:  Gazing Across the Economic Divide," features unique wooden sculptures which depict contemporary economic struggles.  "These works touch on blue-collar economic struggle, the digital divide, abject poverty and other issues, and the refinement of the work makes it resonate far beyond finger wagging," says the Standard Times of New Bedford, MA.  Magnan, who holds an M.F.A. from the University of Massachusetts, lives and works in the National Park Waterfront Historic District of New Bedford.
"Out of the Frame: Alternative Arts of the 1980s Poets, Punk Rock and the Printed Book," draws upon materials from UConn's Archives & Special Collections and highlights works including:  the "Dial-a-Poem" movement, in which callers could listen for free to a variety of poems on social issues, cyberpunk writers, punk rock music and memorabilia and recordings documenting punk rock music and offset printed artists' books of the period. The exhibit ends May 11.
For more information, please visit:  http://lib.uconn.edu/about/exhibits/.