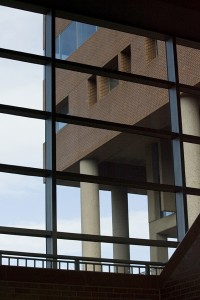 This fall we altered the hours in our flagship facility – the Homer Babbidge Library. The new hours included closing at midnight on Sunday and weeknights instead of 2am, closing an hour earlier on Saturday night and opening both weekend days at 10:00am.
Since the change took effect we have received both thoughtful and constructive feedback from the students regarding the impact of the changes. Taking that into consideration, as well as the data our staff has collected and coordination with representatives from the Undergraduate Student Government, has led us to work towards reinstating early morning hours this fall.
The process for which we used to make the original decision and the information since has been reported in the Daily Campus in various articles and I would like to take this opportunity to share with you the reasons behind our original decision and what has transpired since then.
The decision to alter the hours was not taken lightly but instead based on three key factors – low usage, fiscal resources, and security concerns.
Low usage data. The gates that patrons enter and exit from are not just for security of physical items in the collections but also serve as counters, providing valuable data for when our facility is busy and when we are not. Our gate counts during 12-2am over the 2013-2014 school year show that on average 2-4% of our total seating capacity of 3,174 is being used. We felt that those patrons had an equally viable option for study space in Bookworms Café and the 24-hour quiet study room. Combined these spaces offer more than 200 seats, 18 computers, a tv lounge, and public restrooms.
Fiscal resources. There isn't a successful organization today that doesn't consistently and methodically look at their resources and how they can better apply them to what their users need. Through outreach with our users, which include undergraduates, graduates, faculty, staff and the public, we know that one reoccurring theme is the need for more electronic resources. Streaming content for classes, electronic journals for research, and access to multiple databases with online content are just a few of those resources we devote significant funding to. We are committed to ensuring that our electronic materials are available 24 hours a day, 7 days a week through both our website and SkyBox@UConn. As we continue to expend significant funding for these electronic resources, physical upgrades to the building (like more seating and power), and improving services and outreach we are shifting financial resources from other places like staffing. These are challenging decisions that are necessary as stewards of collections and facilities.
Security. We are responsible for a half a million square feet of space within the facility. Securing that space with few people in the building and limited staffing early in the morning is a significant challenge. The change of hours was one method in a series of other changes we will be making going forward to improve our security which will include security cameras and piloting a program limiting access to only students in the late evening.
After the semester started, we began receiving comments from students who were concerned that the hours change was affecting valuable study time. We asked students to share their experiences in the facility during the early mornings to determine what was really necessary, including an exit survey at midnight. With a resounding voice, students indicated that they are not looking for services at that time but quiet study spaces.
With that information in hand, we invited representatives from USG to talk with us about our feedback and the feedback that they had received. It gave us an opportunity to open up the lines of communications with USG to discuss not only hours, but how this decision and others we make on services fit into the larger picture of identifying student needs to focus our resources on.
The meeting was very productive and collegial. The comments and suggestions from USG President Claire Price and Academic Affairs Committee Chair Tim Lim and their colleagues were thought-provoking and provided great insight that we had not considered previously. For example, we had seen a small increase in the late night usage compared to the same time in the fall of 2013 and they suggested that things like later science labs, more group work, less study spaces on campus, and students simply being more involved on campus was at play. They also indicated that the library is part of the mindset of the students, and that it is an important resource even just when being used as study space.
The result was an agreement from Vice Provost Martha Bedard to find the resources needed to reopen through 2am. We expect that it will take us through October to go through the hiring process for the staff member needed to fulfill those hours. She also shared with USG some ideas she has for improving the current 24-hour study spaces. Those include the possibility of reconfigure the spaces and adding new furniture that allows for increased seating, the possibility of allowing access to the staff lounge in the evenings for more quite study space, and considering closing off parts of the library in the late/early evenings. All of these would require funding so we are currently investigating the feasibility of all of them.
We would like to thank all of the students who reached out to us and the members of USG who took time out of their busy schedules to work towards a solution. We will continue to meet with them to discuss the possible change to the 24-hour study spaces and other areas of interests to the students.