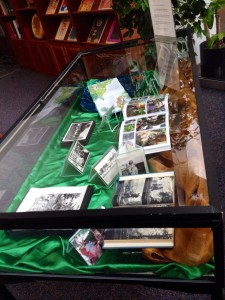 This July, Archives & Special Collections at the Dodd Research Center is celebrating National Parks and Recreation month through the temporary exhibit titled "Baseball, Beaches, and Bathing Beauties." All month, two display cases in the John P. McDonald Reading Room will feature photographs from collections held in the archives that highlight the visual history of summertime fun in Connecticut.
Case one focuses on summer outings to Ocean Beach in New London by the Thermos Company. Stop by and see photographs of Thermos employees enjoying seasonal picnic favorites like tug-of-war, wheelbarrow races, pie-eating contests, and relaxing in the sand. Case two highlights more summertime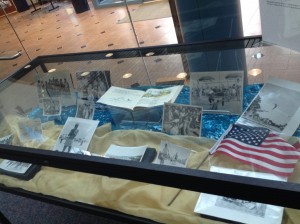 activities including the Willimantic Boom Box parade, softball and baseball, and Southern New England Telephone Company's employee picnics. In addition to photographs, the exhibit contains several texts about outdoor activities including an article from 1946 in Coronet from the Edwin Way Teale Collection and several books from the Northeast Children's Literature Collection including Kathryn Lasky's Pond Year and Betsy Mable Hill's Summer Comes to Apple Market.
This exhibit will run through the month of July and can be viewed Monday- Friday, 10 am- 4 pm in the Reading Room.
This exhibit is curated by Reference Desk Coordinator Tanya Rose Lane and Graduate Student Intern Danielle Dumaine.