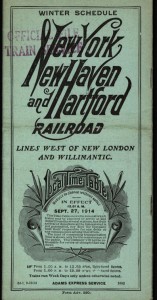 Was train travel from New Haven, Connecticut, to New York City faster 100 years ago than it is today?  Here are two pages from the public timetable of the New York, New Haven & Hartford Railroad from September 1914: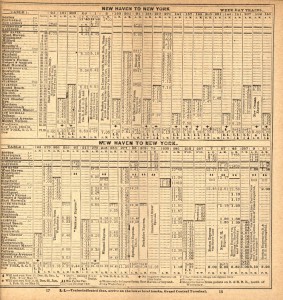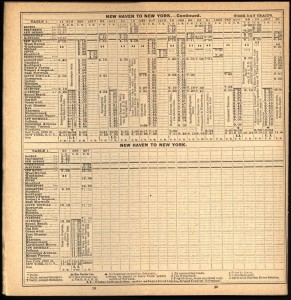 If someone took the "Banker's Express" from New Haven at 8:00a.m. he (and in that day and age it was always a "he") would get to New York City at 9:44a.m.
How does that compare to today?