by Nick Hurley, Graduate Student Intern, Summer 2015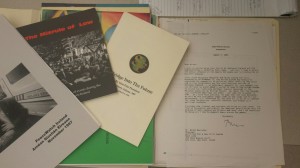 For my final blog post of my summer internship, I want to touch on something that's been nagging at me ever since I began my work.
In his book Silencing the Past, anthropologist and historian Michel-Rolph Trouillot talks about reading "silences" in the archives. According to Trouillot, honest scholars try to tell their stories as accurately as possible from the records available to them. Many times, however, these records are incomplete, as conscious choices were made by those who collected them regarding what to preserve, what to discard, and what to highlight. Thus, what is not present in an archive may at times be just as important as what is.
A cursory examination of the Bruce Morrison Papers will give any researcher an excellent overview of Morrison's professional career. There is ample material documenting his time as an immigration lawyer, a U.S. Congressman, and a candidate for governor.  But what isn't there, or is barely there, is equally significant. Aside from being a lawyer, politician, and activist, Morrison was also a husband and father, who enjoyed playing tennis and had a profound interest in science.  Where is that man?
Morrison, a former Congressman from Connecticut who served from 1983-1991, served as Chairman of the House Immigration subcommittee and authored the Immigration Act of 1990. After an unsuccessful campaign for Governor of Connecticut in 1990, Morrison became heavily involved in the quest for peace in Northern Ireland and was instrumental in paving the way for the eventual IRA ceasefires in 1994 and 1997. During this time he also served as the director of the Federal Housing Finance Board and as a commissioner on the Commission for Immigration Reform (1992-1997).
We have no way of knowing how many "filters" the papers went through before they arrived at the Dodd Research Center. Morrison's assistants, secretaries, and Morrison himself all could have gone through and arranged files or removed documents deemed too personal or irrelevant. It should be remembered that this collection is designed to provide researchers with information on Morrison's career as a politician, activist, and lawyer. It is not a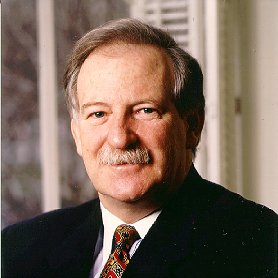 diary, nor does it pretend to be.  Are the Morrison Papers an example of a collection that has been "silenced"? Perhaps—to a certain extent. However, a closer look at the Morrison Papers yields more personal insights than we might expect. Where do we see Morrison the man? The human being?
We can see it in the letters received—and promptly replied to—from ordinary people, many of them underprivileged, immigrants, or both, seeking legal advice or assistance from Morrison. No matter what the issue, how busy he was, or the extent to which he could help them, he always made it a point to send a reply, or to forward the letter to a colleague that could better address the issue.
We can see it in the weekly calendars filled out by Morrison's assistants during the height of his political career, or in the midst of his run for governor. Weekdays and weekends, morning and night, he was constantly on the move, but somehow managed to find time for the occasional game of tennis, or a short weekend getaway with his wife and son.
We can see it in the heartfelt and handwritten letter sent to Irish PM Bertie Ahern following the death of his mother in 1998.
We can see it in the time stamps on his faxes; so many are after 10pm or later. Clearly, Morrison was not a "9 to 5" type of guy.
And so within volumes of seemingly routine correspondence, news clippings, and research papers contained in this collection, we can get a sense of Morrison the professional and Morrison the man. The overall impression I get is of a man incredibly dedicated to his work, but, like so many of us, equally dedicated to maintaining a home-work balance. Despite his hectic schedule, he seemed to always have time for those who needed him, whether it was his family or an underprivileged immigrant with nowhere else to turn.
Scholars, researchers, and anyone else seeking to consult an archive would do well to remember the lesson here. When a collection seems "tapped out", dig a little deeper, or come at it from a different angle. There is always something new that can be gleaned from its pages.
It's been a real pleasure to work on the Bruce Morrison Papers and in Archives and Special Collections this summer. I've enjoyed my first taste of archival work, and I'm coming away from the experience with a far better understanding of what goes into arranging the collections that we as researchers utilize for our various projects. I hope those who utilize the Morrison Papers from this point forward will find it a bit more user-friendly and informative, thanks to my efforts. It is an excellent resource, and one that we are proud to have here at the University of Connecticut!