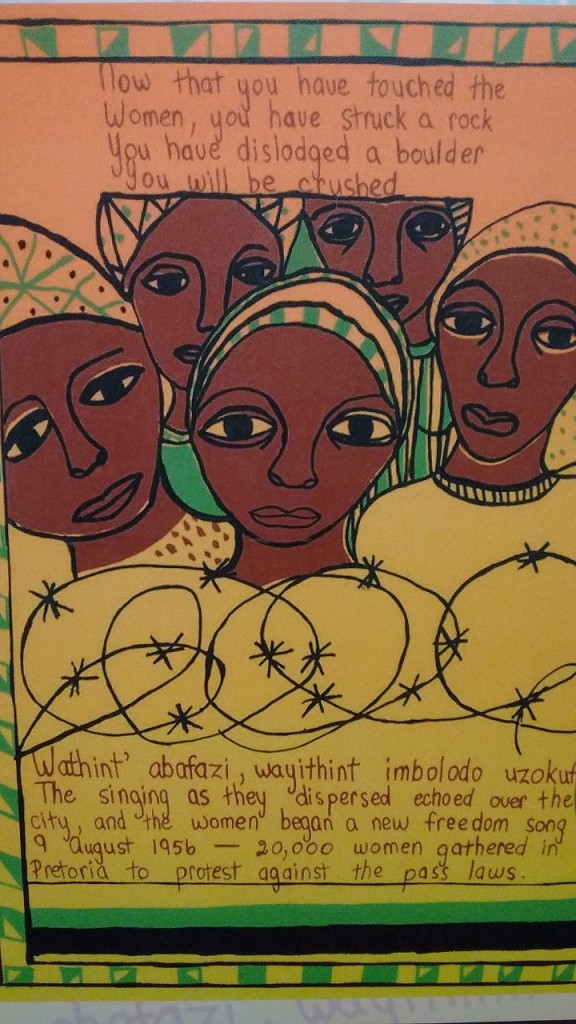 Children of the Soil is a new and fascinating exhibition that explores the human and cultural impact of Apartheid on generations of South Africans from the 1940s to the 1990s. Featuring archival photographs, oral histories, illustrations, maps, newsprint, and data derived from archival sources including the African National Congress Oral History Transcripts Collection, The Impact Visuals Photograph Collection, and
Aluka, a database of materials on liberation movements, the exhibition is the culmination of months of research, design, and analysis by UConn undergraduates, graduates students, faculty and independent researchers under the direction of Project Director Fiona Vernal, Assistant Professor, Department of History, The Human Rights and Africana Studies Institutes, and staff in the Digital Media and Design Department.  The exhibition is now on view in the west hallway gallery of UConn's Thomas J. Dodd Research Center.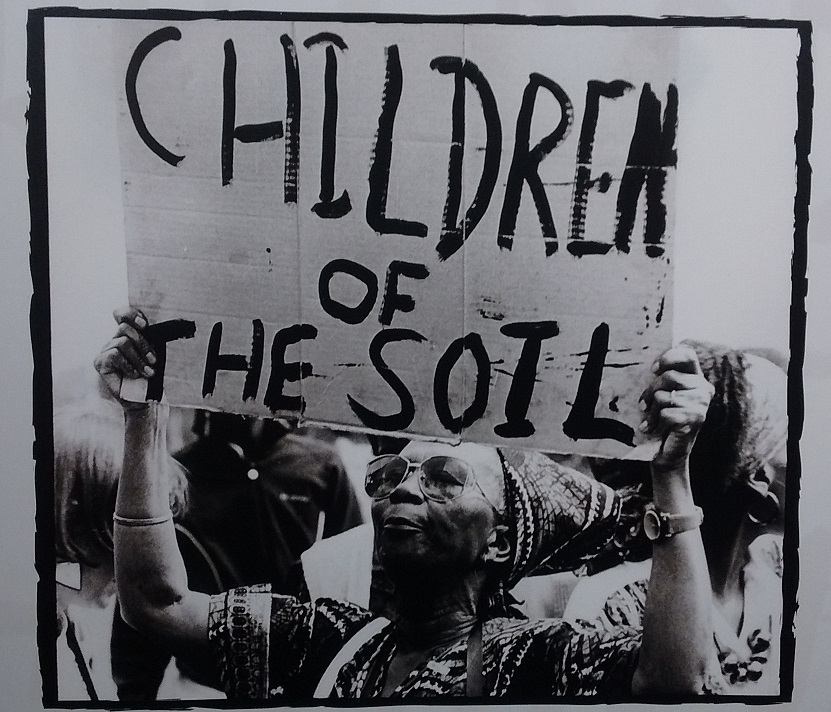 From the 1940s to the 1990s, Africans debated the best strategies for defeating the apartheid regime that came to power in South Africa in 1948.  After three centuries of Dutch and British colonialism, apartheid introduced Africans to an unprecedented scale of state-sponsored violence, land dispossession, and segregation.  Successive generations of youth pursued vastly different visions of the role of mass demonstrations, armed revolt, non-racialism, and cultural nationalism in achieving freedom, equality, and human rights.  In the 1990s, the African National Congress revisited the strategy of negotiation and compromise from a non-racial platform that viewed all South Africans as children of the soil, proclaiming: "South Africa belongs to all who live in it, black and white."
Join us for the Exhibition Opening and Reception tomorrow, Wednesday, April 27 at 4:00pm in Konover Auditorium at the Dodd Research Center.  Dr. Angel Nieves, Associate Professor of African Studies and Digital Humanities at Hamilton College, is the Keynote Speaker for this special event.  The event is free and open to the public.
In a related event, Dr. Nieves is also scheduled to speak at the UConn Humanities Institute on Thursday, April 28, 12:30-2:30pm (Austin Building Room 301).  His talk Building a 3D Human Rights Platform: Witness Testimony and Spatial History in South Africa will engage the question  "How do we map violence, resistance, and freedom across space and time?"  Dr. Nieves will discuss considerations and challenges in the design and development of a digital platform for human rights and historical recovery work for use in communities not only in South Africa but across the African Diaspora.  Dr. Nieves is Co-Director of Hamilton College's Digital Humanities Initiative (DHi).
Supported by funding from the Department of History; Humanities Institute; The Africana Studies Institute; UNESCO Chair in Comparative Human Rights; Digital Media & Design Department; UCHI; UConn Global Affairs; Archives & Special Collections; and the Thomas J. Dodd Research Center.