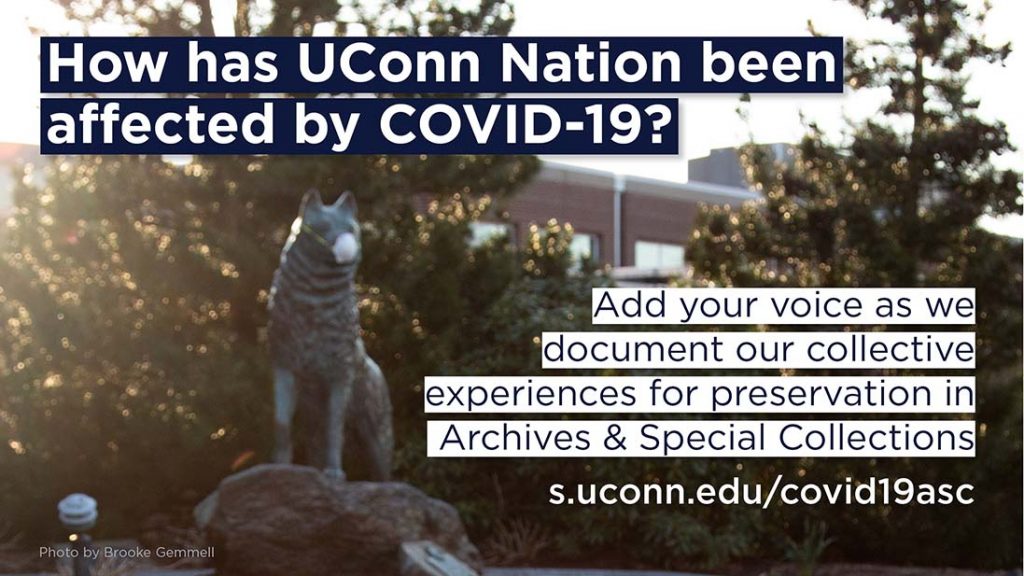 The UConn Archives is interested in documenting the wide range of recent reactions, experiences, and activities undertaken by members of the UConn Nation as we all adjust, struggle and move forward through the challenges of a world-wide pandemic.
Archived news and internet sites will be excellent primary sources for future historians studying the pandemic. It is well documented, however, that the day-to-day activities and social and emotional experiences of people can get lost if not collected and preserved while memories, experiences, and reactions are fresh.
We are reaching out to the UConn community–students, faculty, staff, administrators, alumni, and other affiliated community members–to share your stories, in whatever form you wish, to be collected, preserved for posterity, and made accessible for research and study in Archives & Special Collections' UConn COVID-19 Collection.  More information and instructions on how you can participate can be found on our website at https://lib.uconn.edu/location/asc/about/documenting-covid/
Thank you for contributing to this important new collection!