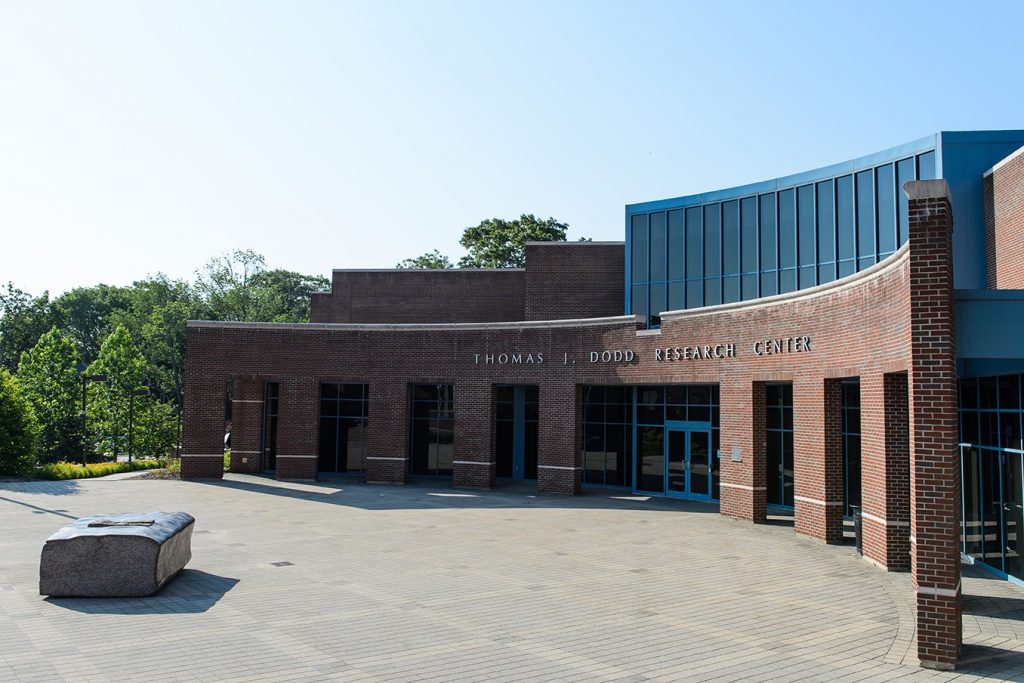 To our community of scholars, donors, and supporters,
I'm reaching out to provide an update on the status of Archives & Special Collections. In accordance with the University of Connecticut's response to the COVID-19 situation, Archives & Special Collections remains closed to the public. Although our facilities are currently closed, we remain committed to providing the highest level of care and support for our collections.
In preparing for the shutdown, our staff made all necessary provisions to secure the collections and ensure their safety. We have onsite security staff monitoring our collections, research, and exhibition spaces, and receive daily briefings on the status of our facilities. We also maintain an up-to-the-minute environmental monitoring system, which includes the ability to check on the temperature and humidity of our spaces remotely.
Although some of our services are limited at this time, we are working hard to ensure that you can continue to engage with our collections throughout this closure, from providing virtual instruction sessions to developing online exhibitions from our rich digital collections.
We recently launched a new online search portal, where you can access guides to our collections remotely, and have made more than 750,000 digital objects from our collections available for research and use through the Connecticut Digital Archive. We are active on social media – I encourage you to check out our Facebook, Twitter, and Instagram regularly for new content, programming, and collection highlights.
Our staff are teleworking and remain accessible by email and phone – please feel free to contact us at any time with questions or concerns: archives@uconn.edu or 860-486-2524. We will keep you informed about service and facility updates via the UConn Library's COVID-19 response webpage and our social media outlets.
We appreciate your continued support as we work together to ensure the safety and well-being of our communities, and look forward to seeing you again in the near future.
~ Rebecca Parmer, Head of Archives & Special Collections