The pandemic has reshaped the work environment in unprecedented ways, forcing organizations to adapt to a new way of working. The UConn Library is no different. Since March of 2020 we have shifted access to collections, increased online outreach, created new programming, and found new ways of working with each other and our communities. We have also seen an incredible shift in staffing. We have been fortunate enough to welcome several new staff members, said good luck to others moving to other institutions, wished many a happy retirement, and said goodbye to a dear colleague. In the first of this three part series, we will look at the shifts in staffing and service to our areas of work and hope you will join us celebrating the people, past and present, of the UConn Library.
Library Administration / Office of the Dean
At the core of all UConn Library daily work and strategic initiatives, the Library Administration area provides critical support in financial management, digital infrastructure, communications, assessment, maintenance, and security across our facilities.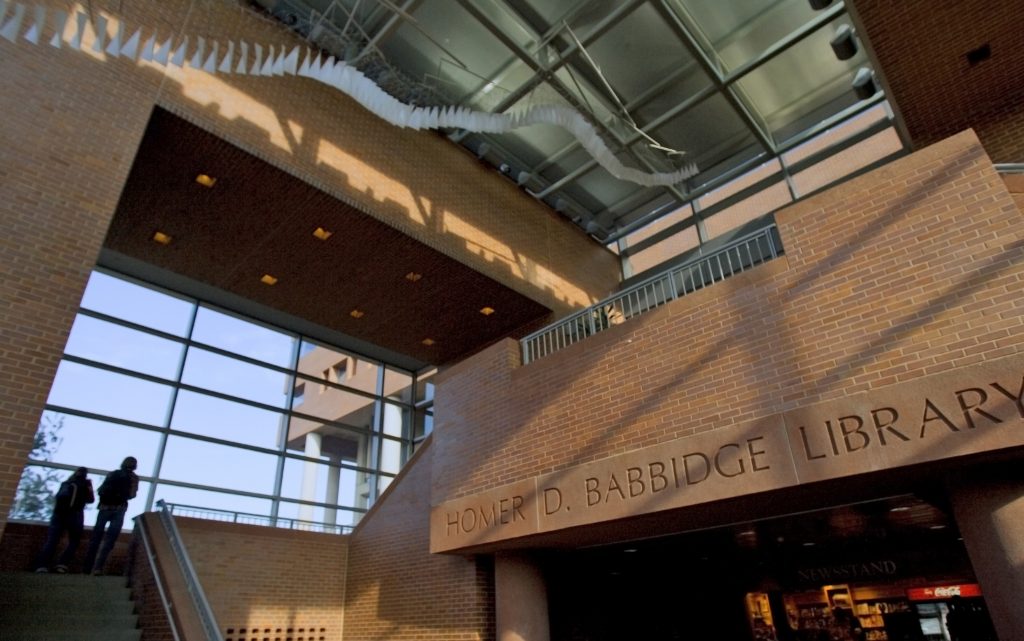 The security of our facilities is an important function of Library Administration. Primarily responsible for the 500,000 square feet across seven floors of the Homer Babbidge Library, our buildings and grounds crew have a lot of physical ground to cover. They also have a lot of time to cover. Open more than 4,800 hours a year, including 24/7 hours during finals, they are responsible to keep the average of 1.3 million visitors safe.
Since 2020, there have been several shifts in staffing among our facilities and security crew. In July 2020, Mike Slowik retired after working at UConn for 21 years, starting in UITS as a computer operator up until May of 2000, when he left UConn to start his own business as a custom cabinet maker and carpenter. We drew Mike back to the University in 2012 as a buildings and grounds officer where he remained through his career. You can now find him on the beach in South Carolina spoiling himself and his grandkids.
In July 2021, Joseph Clark, who had been part of the buildings and grounds crew for three years, said goodbye to Connecticut and hello to new adventures in Michigan. We also wished Bill Haalck a happy retirement most recently in April 2022. Bill worked as security for HBL for 22 years, beginning when we used to staff the exit desk. Yes, there was a time when we checked your bags leaving the building. Students probably saw Bill the most, having the afternoon/evening shifts when the "real" studying begins. Bill is looking forward to upping his cycling game in retirement.
With all these retirements we don't want you to worry – we are in great hands! We have been able to hire two stellar buildings and grounds crew members over the last two years. In November 2021 we hired Ivelisse Acevedo and Tracy Bidwell. Ivelisse drew the late shift until 2am so you late-nighters will recognize her. Ivelisse has degrees in Communications and Multimedia and Technology, as well as training for CPR, First Aid, conflict resolution, and holds a black belt in Taekwondo. Tracy also started on the night shift, and has a Bachelor's degree in Physical Education as well as Master's Degrees in Pastoral Care and Intercultural Studies/Teaching English as a Foreign Language. We are currently hiring for another staff member to join the night crew so we can keep the doors open for all those late night hours this fall semester.
In March of 2021, the steady hands that comprised over 70 years of combined service between Ed Chang and Hilda Drabek in our financial services unit came to an end. Hilda worked at the Library in many different capacities for more than 36 years, starting in what was known as the technical services unit at a time without computers but with typewriters, and worked throughout her career on implementing critical resources including the first automated integrated library system. Ed started his UConn career in the College of Agriculture and Natural Resources where he worked for 11 years before joining the Library. In his 24 years at the Library, it seemed everyone in any financial position at UConn knew Ed. Both Hilda and Ed led us through many changes, including the complete overhaul of UConn's financial system to Kuali. Their retirements left the intrepid team of Ryan Marsalisi and newly hired Nadeen Atiq to carry on. Nadeen Atiq was hired in July 2020 where she had previously worked as an assistant in the Southern Connecticut State University Biology Department. They expertly navigated our financial needs and were soon joined by our new Head of Financial Services Ashley Sandy in June 2021. A proud alumnus of UConn, Ashley earned both her BS and MBA, with a concentration in Finance and Management, from the UConn School of Business. Prior to joining the Library, she worked for the Department of Natural Resources and the Environment (NRE) in the College of Agriculture, Health and Natural Resources (CAHNR).
Also providing a necessary base for all that we do is our digital infrastructure support team. As the pandemic began, Jason Anderson started his first day online. Literally, day one was the first day we went home for the pandemic. Jason's role as Web Services Coordinator was expertly timed as our online services have increased dramatically over the last two years. Shortly after, Jason was joined by Sarah Goldstein, in March 2021. Sarah came to UConn from Mount Holyoke College Library to lead our Digital Infrastructure Services unit. In the short time she was with us, she worked to build the necessary base for our digital services, as well as access to our collections. Sarah left the Library in February of 2022 to become the LYRASIS Partner Success Leader on their Palace Project.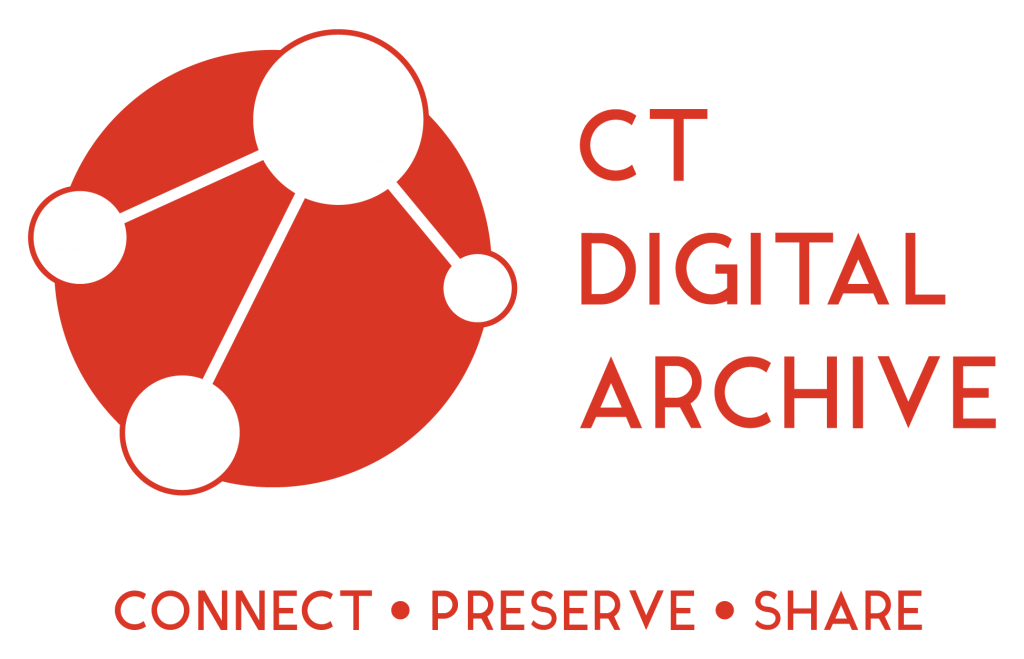 In addition to providing a solid base to keep the Library running, the area is also actively involved in our strategic goals, engaging in partnerships and initiatives around UConn's community of learners and external partners. One of those initiatives is the Digital Preservation Repository Program (DPRP), which serves the digital preservation needs of the University and the people of the State of Connecticut through Connecticut Digital Archive (CTDA) and the State Records Preservation Service. Mike Kemezis served as our repository manager for four years, and was instrumental in developing the CTDA membership programs and content standards along with many other parts of the program. He has become internationally recognized in the Galleries, Libraries, Archives and Museums (GLAM) and digital repository communities, especially relating to copyright, and in diversity, and inclusion. In January 2022 Mike left the UConn Library to join Connecticut Humanities as the Programs and Project Manager. We are in the process of hiring for this position so keep an eye out for an announcement soon.
There was also a change in the Office of the Dean. Kristen Jones, Executive Assistant to Dean Langley, started working at the UConn Library in January 2013 and left the position this past February to join Brown University as Executive Assistant to the Provost. In March, we hired Angela Frati who came to the Library from the UConn College of Agriculture, Health, and Natural Resources, where she worked in the Department of Animal Science as an Educational Program Assistant. Her extensive experience in all aspects of business administration and operations support is a great fit for the busy Dean's office.
Thanks to the staff that keep the Library running smoothly! There are more changes to share, so keep an eye out next week for the second of our three part Comings and Goings series – the teams that make up our Collections & Discovery area.