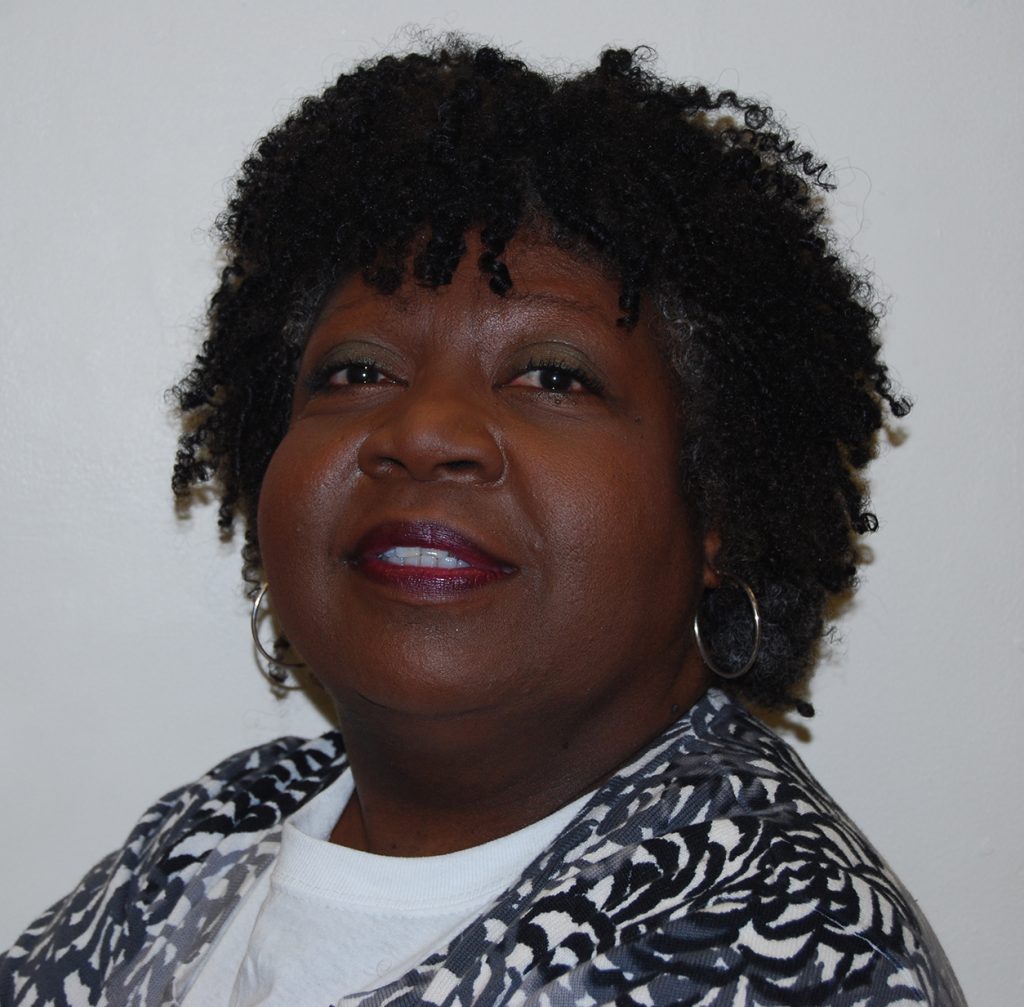 Current and former UConn Library staff gathered on Friday, June 17th to celebrate the life of our colleague Barbara Mitchell by dedicating a memorial garden in her honor.
Barbara was a valued and respected member of the UConn Library staff for over 42 years, and passed away on April 19, 2022, a few months before her retirement. It's impossible to work somewhere for that long and not be a part of the fabric of the institution. On what would have been her 69th birthday, we welcomed former colleagues, her family, and friends to share in our sadness and celebrate the life she lived. We heard stories about her kindness, fierce loyalty, work ethic, and her love of mentoring students and helping the public.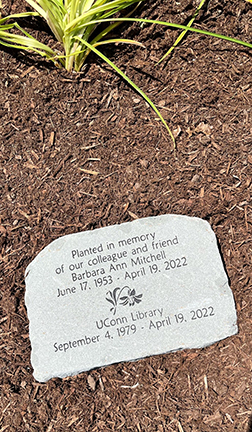 The garden, located at the east entrance of the Homer Babbidge Library, is focused around a special variety of lily called the Barbara Mitchell lily, a beautiful flower and a beautiful tribute. Introduced in 1984, the blooms are characterized as excellent performing flowers that are rich in pink with ruffled edges. They are known to survive harsh conditions that other plants cannot, which makes them a favorite among gardeners. Barbara was amused that this flower existed, and we think she would enjoy being described in a similar fashion – hearty, a few ruffled edges, well-known for her work ethic, and a favorite among colleagues.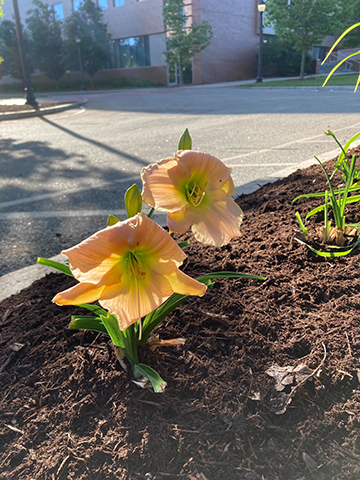 Barbara was born in Putnam, CT to the late Lloyd, Sr. and Grace Mitchell. She was a graduate of Woodstock Academy (1971) and UConn's College of Liberal Arts & Sciences (1977). She started her career at the Library in September 1979 and led our Access Services at the time of her passing. In the over 42 years of service she touched the lives of so many of us, becoming a valued colleague and mentor to students. We will miss the perfectly placed sense of humor she brought to her work, conversations about the Huskies and New York Giants, music trivia, and her love of Halloween.
We welcome you to take a moment when you are on campus to swing by often as it continues to grow into a beautiful space.