"O Superman. O judge. O Mom and Dad. Mom and Dad," begins performance artist Laurie Anderson's "O Superman." Half-sung, half-spoken, and captivatingly hypnotic, the eight-minute song featured on Anderson's 1982 album Big Science reached number two on the U.K. charts in the early 1980s.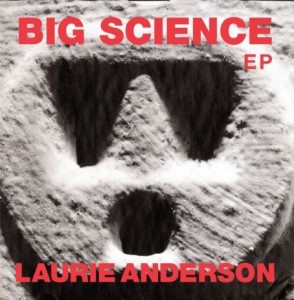 Anderson's work strikes an interesting balance between abstraction and accessibility. Despite the popularity of "O Superman" and the rest of Big Science, Anderson encodes her work with rich references to literary texts, operas, cultural trends and pop culture events. The album most extensively engages with the relationship among communication, technology, and political affairs. "Big Science," after all, is a term used to describe the shift during and after World War II toward government-funded, large-scale scientific projects principally devoted to the development of new weapons and tools.
Furthering her engagement with technology are the instruments and techniques Anderson uses to produce her music. The spoken text of "O Superman," for example, is dictated through a vocoder, a synthesizer used to reproduce human speech. Anderson uses the technology to make her voice sound synthetic, therefore mimicking the automatic voice of an answering machine and blurring the assumed boundaries between the natural and the artificial. But the most fascinating aspect of Anderson's performance art is both its timeliness and timelessness—her songs are just as topically relevant and profound today as they were over thirty years ago.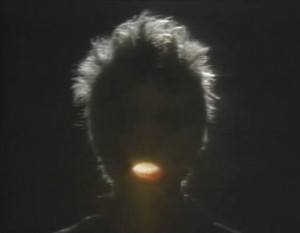 I had the opportunity to listen to Anderson's vinyl LP using the Dodd Center's electronic equipment. I've compiled the digitized tracks of Anderson's Big Science here for those interested in listening at home.
-Giorgina Paiella
Intern Giorgina Paiella is an undergraduate student majoring in English and minoring in philosophy and women's, gender, and sexuality studies. In her new blog series, "Man, Woman, Machine: Gender, Automation, and Created Beings," she explores treatments of created and automated beings in historical texts and archival materials from Archives and Special Collections.