By Richard Telford, The Ecotone Exchange, 23 October 2015 (excerpt)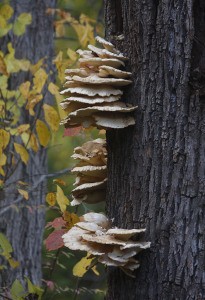 On October 17, 1959, less than six months after moving to Trail Wood, the beloved private nature sanctuary where he would spend the rest of his life, American naturalist writer Edwin Way Teale wrote the following entry in his private journal:
We are presented with life memberships in the Baldwin Bird Club and  given a fine vasculum for collecting plants. So we round out our long association with this nature group—over a period of more than 20 years.  Now we 'have other lives to live.'  We watched them go with thankfulness in our hearts that we could stay.
I first read this passage two summers ago while researching Teale's early days at Trail Wood with the generous support of the University of Connecticut, where Teale's papers are permanently housed in the Thomas J. Dodd Research Center. At the time, I was examining the extraordinary transformation that occurred in the lives of Edwin and his wife and collaborator Nellie with their move to Trail Wood, a site Edwin would subsequently declare to be "our Promised Land" (September 8, 1959). Teale chronicled this transformation in The Hampton Journal, 1959-1961, the first of four 500-page unpublished observation journals he kept at Trail Wood over a period of twenty-one years.  Continue reading…