This post was written by Sarah Morin, a Simmons University graduate student who completed a digital stewardship and metadata internship in Archives & Special Collections. Ms. Morin received her MLIS degree in December 2018.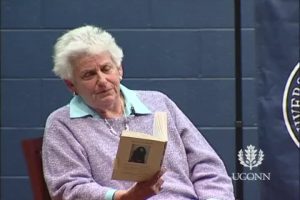 For over two decades, the Litchfield County Writers Project (LCWP) has endeavored to support, preserve, display, and celebrate the writers of Litchfield County in ways that further enrich UConn and our community's creative life.
This program was originally created by Adrienne Lyon, a former director of UConn Torrington, and further developed by Davyne Verstandig, a gifted interviewer, poet, and lecturer at UConn. From 1993 to 2014, the LCWP hosted a range of rich and fascinating lectures, interviews, dramatic readings, and performances by writers and artists of all types and genres. In the earliest days of the program, Lyon spoke of her dearly held dream of making these presentations accessible to the world. Today, over 100 of them are now available online for public viewing.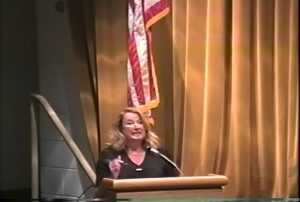 There is such a wide and wonderful variety of topics that everyone is sure to find a presentation that piques their particular interest. Notable luminaries who gave moving and memorable presentations include Frank McCourt (author of Angela's Ashes), Madeleine L'Engle (author of A Wrinkle in Time), Tom Schiller (writer for Saturday Night Live), Paul and Linda Fusco (creators of ALF), Candace Bushnell (author of Sex and the City), Barbara Parsons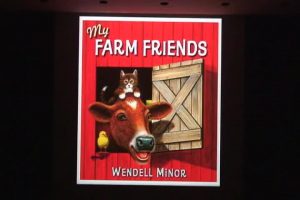 (wrote her memoirs in prison under the tutelage of Wally Lamb), and Gina Barreca (acclaimed academic and humorist). And this list is by no means a comprehensive or complete accounting of all the distinguished writers, artists, musicians, poets, scholars, reporters, filmmakers, and documentarians who presented in the program.
The LCWP presentations can be viewed at the Connecticut Digital Archive