Currently on display at the Archives & Special Collections is the guest curated exhibit Veteran's Expressions After War: Every Veteran's Life Tells a Story and Every Veteran Leaves a Legacy, by Robin Albarano and Jordan Kiper.  This exhibit features visual art, poetry, correspondence, photography and ephemera relating to veteran's experiences from the Vietnam War to the War in Iraq.  Materials featured draw from The Alternative Press Collection, Cal Robertson Papers and First Casualty Press.
This exhibition will be on display in the Thomas J. Dodd Research Center Gallery from January 1st 2017 to February 28th 2017, open Monday to Friday 9 – 4 pm.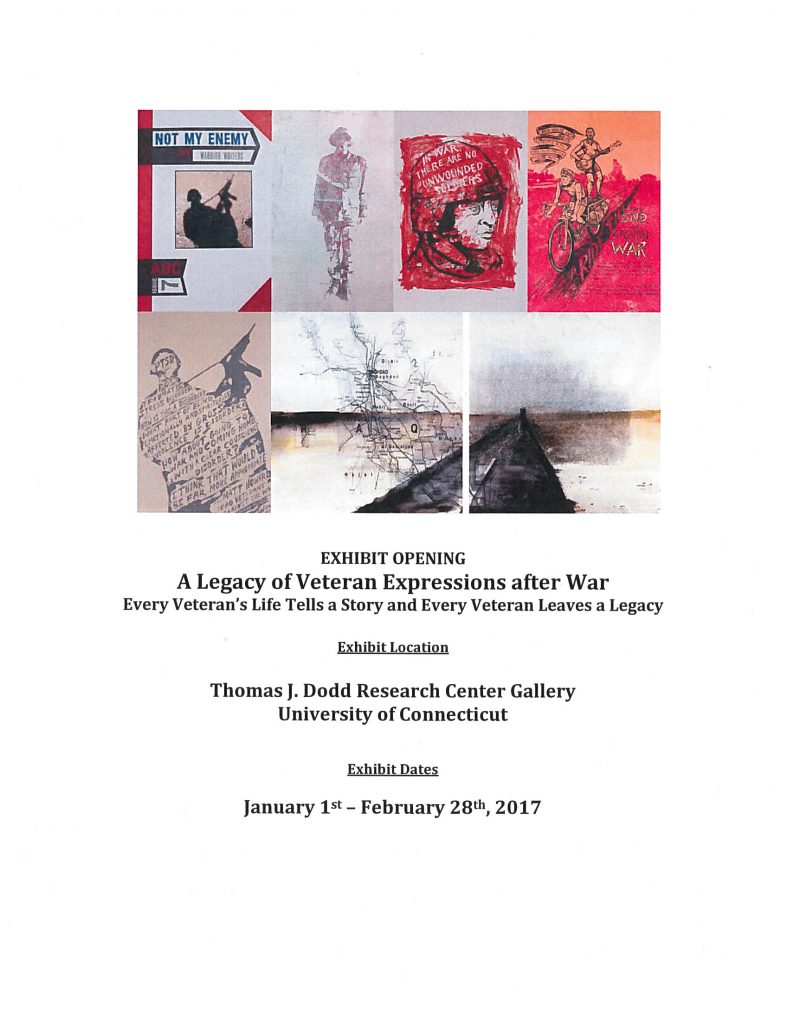 A correlating exhibition will be on display this spring in the hallway of the Dodd Center featuring photographic prints and oral histories of veteran's from the Balkans conflict.  Materials featured will be products of Robin's photographic work and Jordan's PhD research.