We're always looking to improve our new digital repository, either by adding content at a crazy fast pace, or improving the look and design of the pages.  Our latest change is to group the collections by overall topics, to help direct researchers to the main areas under which they are likely to search.  The categories are:
Activism, and include such interesting items as the charter for the International Military Tribunal which led to the Nuremberg Trials to convict Nazi war criminals after World War II, in the Thomas J. Dodd Papers.

Business and Industry, with items such as this employment card for a worker at the Cheney Brothers Silk Manufacturing Company in Manchester, Connecticut.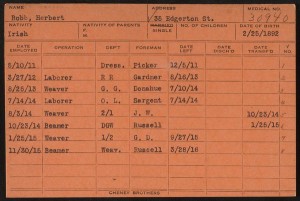 Connecticut History, which includes photographs such as this one from the Ona M. Wilcox College of Nursing Records, of children in the pediatric ward of Middlesex Hospital in Middletown, Connecticut.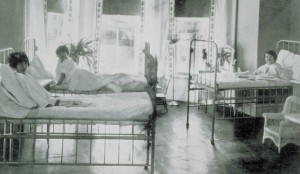 International Culture and Political Movements, which includes many Spanish language items such as this about the Cazadores de Balmaceda Battalion, in the Valeriano Weyler Papers.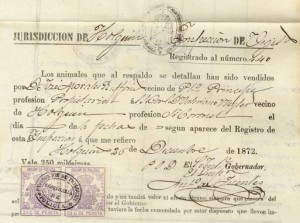 Literary and Artistic Expression has many collections that show the range of human creativity, with such fascinating research items as this photo of Gregg Won in a series of scrapbooks from the Joe Snow Punk Rock Collection.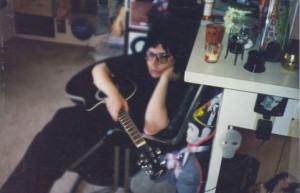 Political Collections hold many different types of materials documenting the lives of Connecticut political figures, including this video recording from the papers of Bruce Morrison, who ran for the office of Governor of the state of Connecticut in 1990.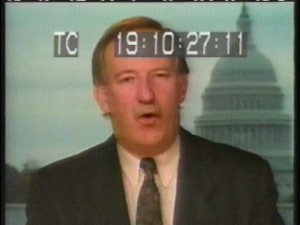 University of Connecticut History includes a vast array of materials chronicling UConn's history from its formation in 1881 as the Storrs Agricultural School to its current status as one of the highest regarded state universities in the United States. This photograph shows an alumni day parade in 1941.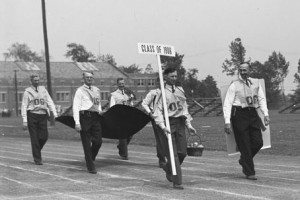 There will be some cross-over among the categories; for example, the Thomas J. Dodd Papers can be found in the categories of Activism as well as Political Collections.
You can also browse the materials by types of media right from the front page.  Options include printed books; manuscripts, pamphlets, periodicals; maps; photographs; audio recordings; and video recordings.
Let us know what you think of these improvements and keep checking for more on the way!