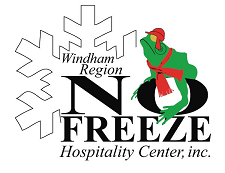 Two weekends ago in the early hours of Saturday July 20th, two men were severally beaten on the garden bridge at the Mill in Willimantic, CT.  A group of youth armed with baseball bats took to the men, badly injuring one who will remain in long term care at Windham Regional Hospital, the other had his arm broken and severe bruising.  The youth attempted to throw the men from the bridge into the river below.  These men are part of the homeless community of Willimantic which camp along the banks of the river throughout the year.  This attack on the homeless by violent youth in a small depressed mill town reflects a hatred that is inbred through a societal violence of displacement and disparity.  Senseless acts of violence are rarely worth critiquing as this kind of debate relies largely on speculation and assumption.  However, the overwhelming rate of violent crime committed against homeless populations is more than crime of opportunity.  It lies within the perception of human disposability, the unwanted and unnoticed.  The No Freeze shelter of Willimantic is reopening (generally a winter only shelter) this summer in order to provide a safe space for those under threat of attack.  The best way to fight back against these types of crimes is to occupy space frequently.  Public space is for public use, the more foot traffic the more eyes to witness.  Large portions of the town of Willimantic are resurfacing from dereliction, we need spaces like the No Freeze shelter to continue operation to temporarily house people.  Thirdly, working towards community building, as demonstrated in our archival collections, includes prioritizing basic human necessities which a state like Connecticut – having the largest income disparity in the country – needs most of all.
The Archives and Special Collections houses Alternative Press Collection material as well as manuscript collections dealing with homelessness, unemployment and housing. The following are examples of relevant materials:
Connecticut Citizens Action Group Records
Jeremiah J. Driscoll Collection
Capitalism and Unemployment, 1983. APC Pam 892.
Gingrich, Paul. Unemployment: A Radical Analysis of Myth and Fact, (1978).
Hartman, Chester W. Displacement, How to fight it. APC Bk f47
Helstein, Ralph. A Conversation – Jobs, Machines and People, (1964) APC Pam 765.
National Unemployed News, "Housing for People, not Profit," (1983).
Unemployment and Overproduction, 1932. APC Pam 492
Unemployment and the Machine, International Workers of the World, (1934). APC Pam 170.
Unemployment Must be Abolished!, Interfaith Conference, Washington DC (1940). APC Pam 151.
Unemployed Workers Organizing Committee, Hartford CT. APC File