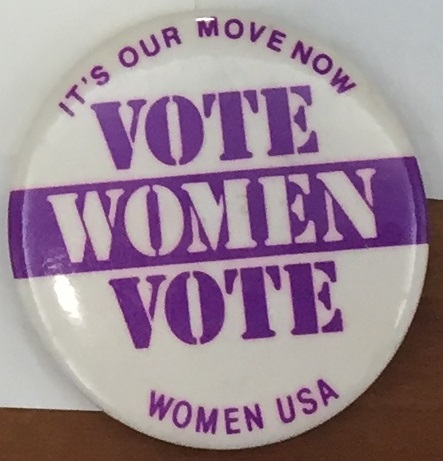 The Women's March, the #Metoo movement, even Hulu's remake of The Handmaid's Tale, these events all have their roots in a movement that began, and ended, decades ago.
On view from November 26 through December 14, 2018 in the Thomas J. Dodd Research Center, Archives & Special Collections Reading Room, the exhibition Write On, Fight On: Continuing Trends and Strategies of the Second-wave Feminist Movement features banners, buttons, graphics, magazines and periodicals from the second wave feminist movement's independent presses and media outlets.
Curated by Anna Zarra Aldrich, undergraduate in UConn's Department of English Writing Internship Program, the exhibition highlights, through historic artifacts preserved in the archives, the strategies feminist activists used to achieve their goals. The exhibition also brings into focus the shortcomings of the movement and how modern feminists are responding.
"The second wave achieved a lot, but by the time the movement started to fall apart, there was still a lot of work for women's equality to be done and that's where we get these later events," Aldrich said.
Aldrich, an English, political science and journalism major at the University of Connecticut, had conducted an internship in Spring 2018 in which she studied and blogged about feminist publications from the collections of Archives and Special Collections.
This exhibition is free and open to the public Monday through Friday 9:00am to 4:00pm.
Presented by: Archives & Special Collections, UConn Library
For more information please contact archives@uconn.edu