The Digital Public Library of America (DPLA) connects people with the rich history found in the public institutions across America. As you may remember, the UConn Library, which runs the Connecticut Digital Archive, officially joined the DPLA as a hub for CT history in March. This is another article from Greg Colati on the kind of information you can find now that we have access through this new platform.
Written by Greg Colati, Assistant University Librarian for University Archives, Special Collections & Digital Curation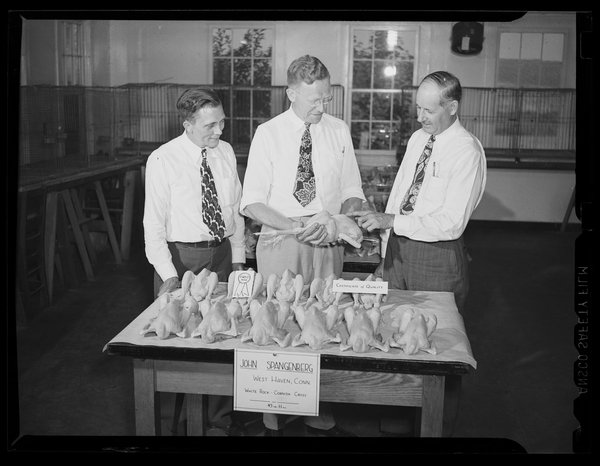 Created originally by the Morrill Act of 1861, a designated college in each state was given grants of Federal land to sell that would then be used to support practical education in agriculture and industrial arts. Although not the original Land Grant college in Connecticut (that's another story that you can learn about here), Storrs Agricultural College was given Connecticut's Land Grant designation in 1893, a little more than 10 years after its founding in 1881 as the Storrs Agricultural School.
Land grant universities take their practical educational and extension programs seriously, and through the 19th and 20th centuries they led the transformation of American agriculture from traditional to more scientific approaches, often running contests and competitions to encourage adoption of modern methods. "Chicken of Tomorrow" contests held throughout the country in the mid-twentieth century encouraged farmers to use scientific methods to breed larger and more meaty chickens. Contrary to what you might expect from the name of the competition, at the UConn the chickens were typically displayed butchered, plucked, and ready for cooking.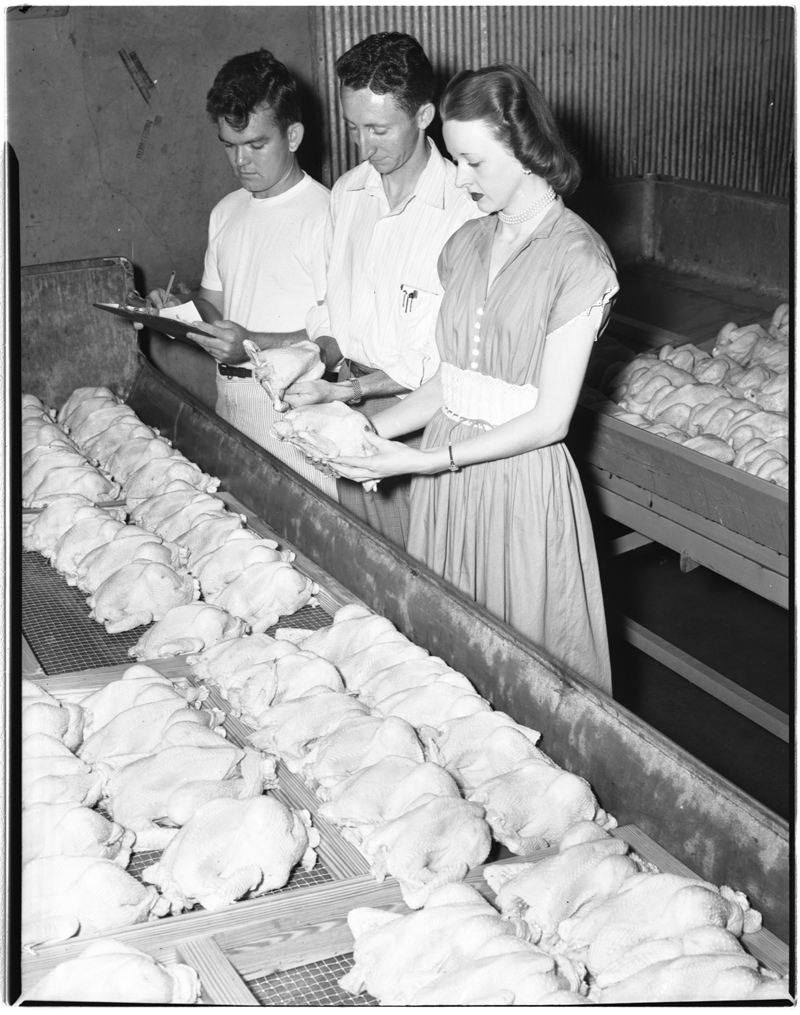 Similarly unlucky chickens were featured at the University of Georgia's contest held at the Colonial Poultry House at the College of Agricultural and Environmental Sciences in the 1950s. And, although the chickens held by these two boys in North Logan, Utah were definitely alive, they probably met the same fate as their Eastern cousins soon after this photo was taken.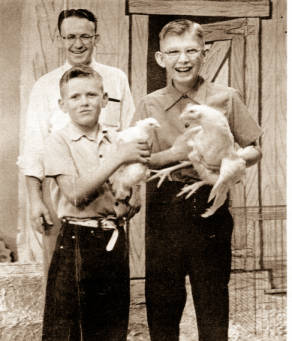 Arranged on tables with proud farmers and their families posed behind them, or serious student judges contemplating quality, photos of the Chicken of Tomorrow contests tend to elicit laughter from modern observers. But in their time, they were an important part of a national modernization of agriculture that fed a hungry and growing nation in the post-WWII era and illustrated the optimism and faith in science and technology that was a hallmark of that era.