The last year has taught us many things, and for us here at the UConn Library, it has reminded us of the important role we have as a hub of scholarship, research, and learning for UConn students, faculty, and staff. Across our campuses, we find renewed commitment in balancing the need for our community to gather in our spaces and connect with each other, while continuing to provide and expand access to resources and services in an online environment.
As the fall semester approaches, the Library is working to complete projects that will both welcome you back in a safe and inviting manner, as well as increase your ability to get the library resources you need quickly, and successfully.
Facilities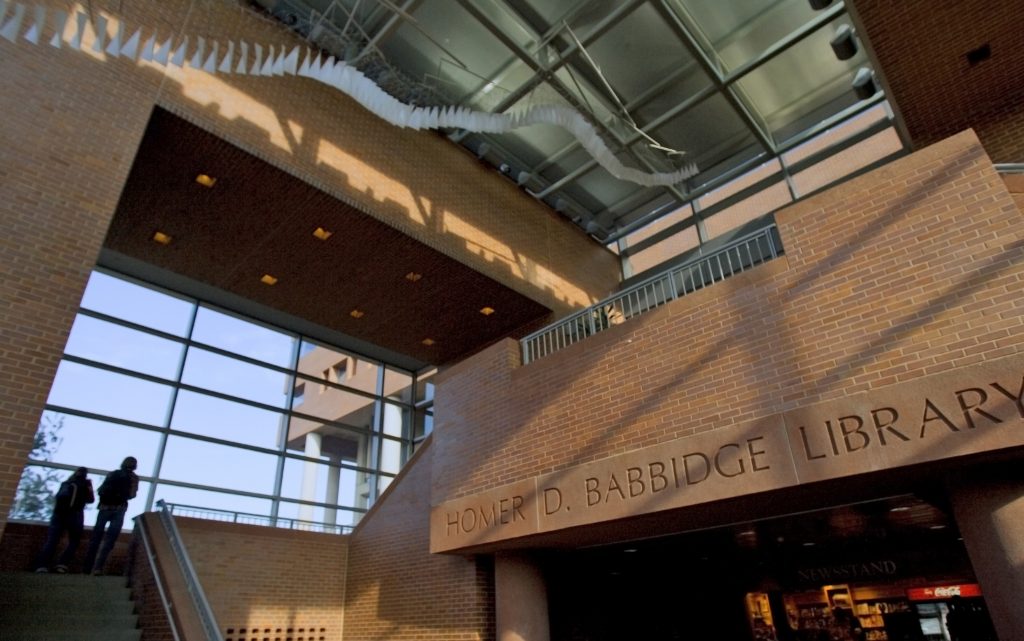 The Homer Babbidge Library soft-opening is from August 16-August 30 with amended hours and services. This will allow us to ease back into the building. Our stacks will be open and we will be phasing out the requirement for pre-checkout only from the general collection, although you are welcome to use the normal requested items pickups service. In order to comply with copyright laws, we will be ending the HathiTrust Emergency Temporary Access Service (ETAS) program on August 13, which provided electronic access to print books from our collections. Our regional campus libraries and the Pharmacy Library, Music and Dramatic Art Library, and Archives & Special Collections on the Storrs campus will open with the start of the semester on August 30.
We will continue to take precautions within our facilities to keep you safe by enforcing masking mandates, providing materials for surface cleaning, and responding quickly to changes in hours and service levels when needed. If closures are necessary, we will announce them broadly on our social media (Instagram, Twitter, and Facebook) and on our website.
Discoverability of Resources
We have implemented several projects over the summer to help you find the resources you need.
Databases – We continue to work with all academic disciplines to provide subject specific databases needed for coursework and research. To improve access to those resources, we have built a new interface which allows searching by title, subject, resource type, and more. It readily connects with our subject-based research guides for even greater access to resources in your field of study.
General Search – We updated our catalog software to improve your experience on mobile devices and allow for simpler customization. If you are linking to resources directly through the library catalog, including through HuskyCT, you will need to recreate those links. If you need any help creating new links, contact us at ermsupport@uconn.edu and we can help.
Course Reserves – We are prioritizing electronic access to materials for greater equity and increased usage. Whenever feasible, the Library will purchase electronic versions of physical materials (such as books and DVDs) that instructors have assigned to courses or requested be put on Course Reserve for Fall 2021. Materials unavailable in electronic format will be placed on traditional reserves at your selected campus location.
Future of Journals – a Vision for Collections – We continue to work with the Provost's Future of Journal Subscriptions Committee to provide relevant resources to meet the increasingly diverse research and teaching needs at UConn while staying within our budget. Over the year we will be exploring and testing alternative means of accessing scholarly information to move the focus away from acquiring resources for 'just in case' to providing access at the point of need. Changing the model of how we provide access to scholarship allows the Library to manage our scarce resources to better serve our community through building nimble collection access that more accurately reflects the needs of our faculty and students.
Archives & Special Collections – The John P. McDonald Reading Room will reopen to the public for onsite research visits on Monday, August 30th.
Workshops – We have an exciting series of workshops planned for this fall and an improved registration platform. Keep an eye out on our homepage for upcoming workshops and events.
Stay in touch! Reach out to your subject specialists with questions or use our Ask a Librarian chat service. And don't forget to follow us on Instagram, Twitter, and Facebook.