The mission of the University of Connecticut Libraries' includes the desire to "provide our users with access to intellectual content that fulfills their academic and research needs." But what happens when that intellectual content is protected by copyright? The complicated issues surrounding copyright and fair use are a reality in today's academic environment.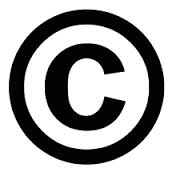 On April 16th we welcome Peter Hirtle, Senior Policy Advisor to the Cornell University Library to talk about the challenges of copyright, specifically how we manage the risks associated with it. Hirtle is an archivist by training and specializes in intellectual property issues. In addition to his role at Cornell, he is also currently a Research Fellow in the Berkman Center for Internet & Society at Harvard University and a contributing author to the LibraryLaw.com blog. He has written and spoken widely on this topic, including a paper in 2012 with the title of his lecture "Learning to Live with Risk", works on the complications of the public domain and the challenges of copyright when digitizing archives & special collections.
The public is invited to attend the lecture, which is scheduled for
Wednesday, April 16th
10:00-11:30am
Class of '47 Meeting Room
Homer Babbidge Library
University of Connecticut, Storrs
Please RSVP to library@lib.uconn.edu by April 11.
A flyer is available (pdf version) here