"These big corporations see us as numbers, not names. They'd just as soon write you off as look at you."
"This was a booming area for manufacturing, now there's nothing."
"Winchester was an integrated part of the community, and the people who worked there were respected…"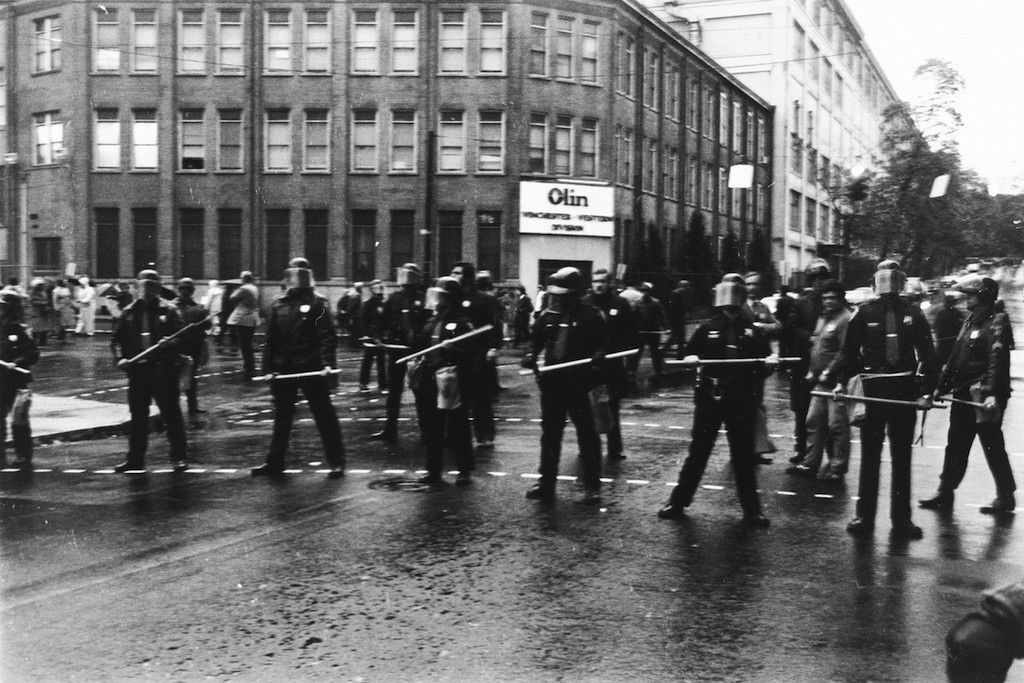 These quotes are all part of a larger story currently being told in a new exhibit on Level B of Homer Babbidge Library.
"Our Community at Winchester: An Elm City Story" is the story of the Olin-Winchester Repeating Arms plant, one of New Haven's most important employers of the 20th century.
The history of the plant and the stories of its workers are told in 35 display boards of oral histories, photographs and other documents such as newspaper clippings and company memos.   They chronicle the company's creation in the late 1800s up to the aftermath of its closure in 2006. Like many large corporations, it has had its fair share of triumphs, struggles and controversies.
The elements of the exhibit, compiled by Joan Cavanagh, archivist and director of the Greater New Haven Labor History Association, tell the story of labor struggles, union battles, racial tensions and impact on the community brought on by the manufacturing giant.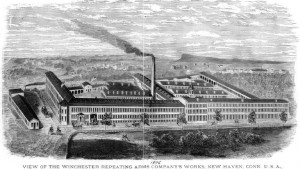 Especially compelling are the oral history accounts, which were collected by Dorothy Johnson and Lula White, two sisters whose father worked at Winchester. The accounts, both positive and negative, paint a picture of life for the various workers at the plant. Along with photos of the interviewees, quotes and background information give a vibrant overview of each of their individual experiences and often, struggles.
The exhibit will be on display until June 13, 2016. It's definitely something to check out, whether you need a quick study break or just want to learn something new.
There will also be a reception and gallery talk April 18, 4:30-6:30 p.m. titled "Workers at Winchester: Community, Contradictions and Struggle" by Joan Cavanaugh, Archivist/Director of the Greater New Haven Labor History Association.