The UConn Library and Connecticut State Colleges & Universities (CSCU) Library Consortium have partnered to acquire major university press eBook collections from Walter De Gruyter Inc. The first of its kind, this purchase lays the foundations for future library partnerships among all public institutions of higher education in Connecticut.
The partnership gives students, faculty, and staff at UConn and all CSCU institutions permanent online access to almost every book published by:
Harvard University Press, 2000-2020
Iberoamericana Vervuert, 1979-2020
University of Chicago Press, 2017-2020
Yale University Press, 2016-2020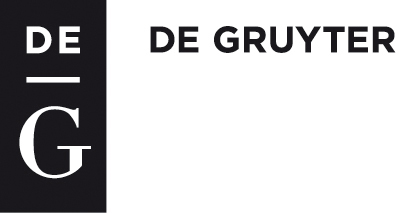 Access to these approximately 4,800 books is through the De Gruyter platform, which allows chapter-by-chapter downloads in PDF format without restrictions on simultaneous users. Faculty may adopt these books in their courses and are encouraged to consult with their institution's library about linking for off-campus access. CSCU and UConn are also permitted to lend the whole eBooks to other libraries nationwide, enabling even more inclusive access.
"This collaboration is an example of the work we are doing at UConn to find innovative and sustainable models of providing access to materials that are vital to research and teaching," said UConn Provost Carl Lejuez. "This partnership maximizes cost savings and underscores our commitment to working with colleagues across CT on the critical role we all play in advancing scholarship." CSCU Provost Jane Gates concurs, adding, "The CSCU libraries provide critical resources to our students, and I am pleased to support this innovative partnership with UConn, particularly in the current environment where remote access is more important than ever."
Kenneth McNeil, Professor of English at Eastern Connecticut State University, commented that "It's wonderful we have obtained this collection, which will be a great new resource, especially for our students. And the ability to adopt eBooks for use in courses is an added bonus." Via this purchase, "hard-to-find, in some cases prohibitively expensive texts have become immediately available," observed Margaret Breen, Professor of English and Women's, Gender, and Sexuality Studies at UConn. "The investment reflects support crucial for scholarly research and training."
Students, faculty, and staff may browse and access the newly acquired eBooks by visiting their institution's library website and then searching for DeGruyterCT in the library's catalog. To learn more about these ebook collections, please explore De Gruyter's University Press Library or contact carrp@ct.edu or michael.a.rodriguez@uconn.edu.