Dear Friend of the Connecticut Children's Book Fair,
W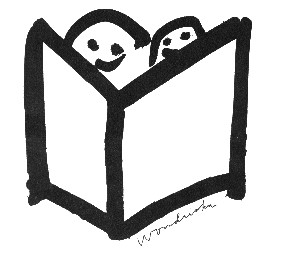 e are writing to announce the end of the long partnership between the UConn Libraries and the UConn Co-op. Over the decades we have worked on many projects together serving the UConn community, with the largest of these projects being the Connecticut Children's Book Fair. This partnership of over 24 years has brought many hundreds of authors and illustrators of children's books together with so many young readers and their adults.
We are proud of our work together. Ours has been a partnership of shared visions, hard work, and friendship. The Fair, which has been a fundraiser for the Northeast Children's Literature Collection at the UConn Library, has raised over $180,000 for its endowment. The Co-op continues with its commitment to supporting these unique materials and has given its own collection of art from children's books that it has received from publishers, artists, and industry associations, some of it original and others signed limited editions, to the Collection. The bookstore's Book Fair archives have also been donated.
As you may know this move is due to the vote by the UConn Board of Trustees to partner with Barnes and Noble Education to run its bookstores for the future and that transition will begin after June 7th. The UConn Libraries remain deeply committed to the Northeast Children's Literature Collection and all of the programming associated with it, including this wonderful celebration of children's literature. While we will not be hosting a Book Fair this November, the UConn Libraries are committed to continuing the tradition in the spring and will let you know about upcoming plans.
Most importantly however, and the reason we write, is to thank you for your support over these years. We look forward to seeing you in the spring.
Sincerely,
Jean Nelson                                                       Suzy Staubach
Marketing & Communications                            Formerly of the UConn Co-op
UConn Libraries                                                 Founding member, CCBF
jean.nelson@uconn.edu                                     suzy@willowtreepottery.us